Crowns
A dental crown (or cap) is a restoration that encases the entire tooth surface restoring it to its original shape and size, or an improved shape and size.  A crown protects tooth structure that can no longer be restored well with fillings or other types of restorations. They can be used for both front and back teeth.
There are several types of crowns; all porcelain, porcelain fused to zirconia or alumina, porcelain fused to gold alloy, and all gold.  At our Bangor office, Creative Dental Solutions has CEREC available; CEREC is a process that uses digital images of your teeth to computer design and mill crowns made of high strength porcelains. With CEREC, your crown is conveniently done in a single visit as opposed to the move conventional two visit process. The type of crown best for you will depend on the area of the mouth in which it is needed, the stresses placed on it, durability issues, and the esthetic requirements.  Dr. Sevey will determine which type of crown is best for you at your appointment.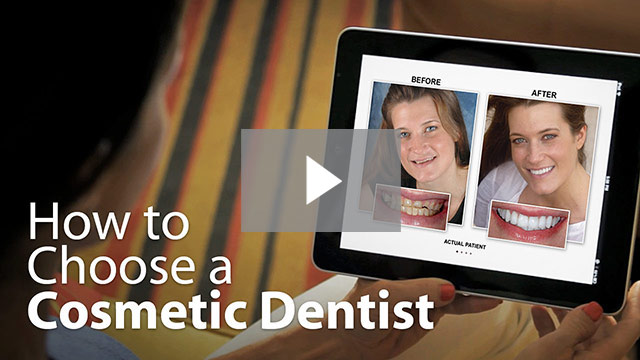 Reasons for crowns:
Broken or fractured teeth.
Cosmetic enhancement.
Decayed teeth.
Fractured fillings.
Large fillings.
A tooth that has had root canal treatment.
For more information on Dental Crowns in Bangor Maine, give us a call at Creative Dental Solutions today!
Related Dental Crown Articles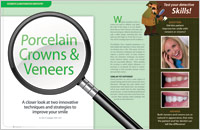 Porcelain Crowns & Veneers
A closer look at two innovative techniques and strategies to improve your smile. In many instances these two restorative techniques can produce nearly identical esthetic results, even though they are structurally different… Read Article
Value Of Quality Care
Are all crowns created equal? One of the most important factors adding to cost is the quality of the crown itself. Another fact is that dentists generally sub-contract out crown manufacturing to a dental laboratory technician, as they rarely make crowns themselves… Read Article
Creating In-Office Dental Restorations With Computers
Once upon a time, dentists – and patients – needed to wait weeks for a dental laboratory to make crowns and other dental restorations. Now, with an exciting digital technology known as Computer-Aided Design/Computer-Aided Manufacturing (CAD/CAM), some dentists are fabricating high-quality restorations themselves right in their own offices – in minutes! Read Article